Ladies Visitation -Thursday, 10:00am @ Church
Men's Visitation -Thursday, 6:30pm @ Church
M.Y.O (Missionary Youth Outreach)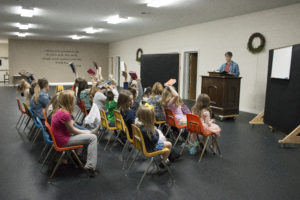 Missionary Youth Outreach
Wednesday night children's ministry focusing on learning about missions and missionaries.
During the school year on Wednesday night while prayer meeting is going on, we have a program called MYO. This stands for Missionary Youth Outreach and is for children ages three through sixth grade.  We are a very missions minded church and we try to teach the names of the missionaries we support and pray for them.  This can be done through games, songs, and prayer groups.
During our missions conference we encourage the children to make a poster about missions, so they will have their minds ready to learn about the missionaries at our Faith Promise Missions Conference.
We like to show the talent that God has given our kids by having a talent show with an ice cream social for everyone to follow.  We also recognize birthdays each month by having a party and giving out prizes. We have BIBLELAND in October for the children to play games, get candy, and win prizes, instead of Trick or Treating.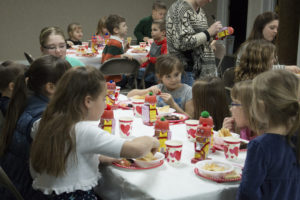 We go caroling to the nursing homes for Christmas to spread the joy of Jesus birth to those who can not be with their families.
We would like to invite you and your children to come check us out and hopefully stay.
Contact: Mary Kisner / Michelle Jarvis
Pro Teens
Ladies Mission was started at Victory Baptist Church by the founder and pastor's wife, Rose Barker, in the mid 1980's.  There was a need amongst our ladies to have an avenue of service to our Lord that would be a help to other people.  It is a ministry designed to be a blessing to others during their time of need.  The monthly meetings also provide an opportunity for ladies to come together in order to enjoy a time of devotion, fellowship, food, and fun!

Through the years, the ladies of the Ladies Mission of Victory Baptist Church have developed a many faceted ministry.  We have monthly meetings led by the pastor's wife to determine plans to help others and to encourage the ladies that make up the group.  We participate in many ministries which include: holding services in the homes of shut-ins, assembling Bibles for the Direct Line Ministries of Torch, Ohio, decorating the church banquets.  Each member also participated in a Secret Sister Program that is exciting and a blessing to each lady.

From the leader of the Ladies Mission of Victory Baptist Church:

Ladies,
        I would like to invite each and every lady of our church to  participate in Ladies Mission.  There is no fee or monthly charge, and there are no strings attached.  Participating in this ministry provides you with an opportunity to serve others and to receive a blessing by being a blessing!  It also provides an opportunity once a month to "recharge" so that we can be better prepared to serve the Lord in our homes and communities.  In our fast paced world, Ladies Mission gives us an opportunity to "redeem the time"!  To be a blessing is our goal.  Please come and join us in our efforts for the Lord!

Amanda Barker
Ephesians 5:16
The Teacup fellowship is a ministry developed for the widows of our church.  Just as a teacup can provide beauty and service without a saucer, so can a widow in absence of her spouse.  The intent of the Teacup Fellowship is to provide friendship, support, and activity for those who are widowed.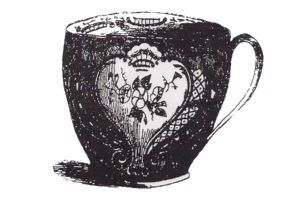 College & Career
Orchestra
Choir
Monday
Nursing Home Ministry @ Fairmont Health & Rehabilitation
2nd and 4th Monday of the month…………………………………………. 7:00pm – 8:00 pm
Bringing the Gospel to those who are not able to get to church.
CONTACT: Bob Closson, Bryan Jarvis, Eric Carpenter
Tuesday
Nursing Home………………………………………………………………………….. 6:15pm @ Church
Van pulls out at 6:20pm to go to Mapleshire in Morgantown.
CONTACT: Kris Ravis
Saturday
John Manchin Health Center Ministry…………………………………… 1:30pm @ Manchin